BlackBerry 9810 gives you the powerful combination of touch screen and QWERTY keyboard. So you can do more and work faster, the way you want to. The new BlackBerry Torch smartphone is packed with more multimedia, more power and even more to like.
Discover more
Discover the world around you in a completely new way with Augmented Reality. By using the camera, simply hold up your BlackBerry and explore the places in your vicinity. Through the BBM integration you may even see your friends in AR and be seen whenever you choose to.
Speed Matters
Enjoy the fastest BlackBerry web browsing experience yet - thanks to a 1.2GHz processor and BlackBerry 7 OS. Plus instant touch screen swiping, pinching and zooming with Liquid Graphics, means you can get even more done in less time.
Easier multi-tasking
Whatever you get up to in a day - email, messages, social updates - your notifications keep coming through, giving you the choice to switch here and there, like a true multitasker. So go ahead, choose to do it all - at once.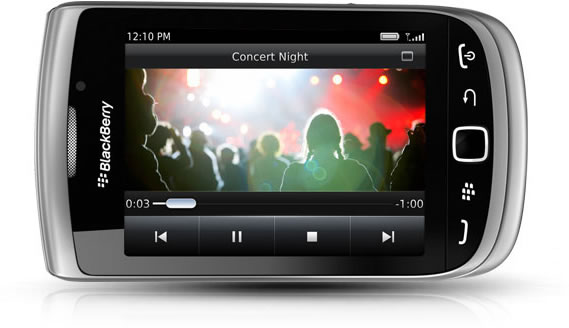 Apps for all
Packed with more apps than ever, BlackBerry App World has all the tools you need to get the very most out of your smartphone - whether for work or play, or both.
Next-generation software
BlackBerry 7 is a smoother and faster BlackBerry OS, with breakthrough technologies and new apps and experiences. And with Liquid Graphics, you?ll enjoy truly stunning multimedia and gaming.
BlackBerry browser
The new BlackBerry Browser offers incredibly fast page load times, better web-based gaming, HTML video support and seamless scrolling and zooming.
Voice-activated universal search
The most powerful on-device search has gone hands free. WIth speech-to-text-translation, you can now look for files, email, contacts and music - and even search the web - all without typing a thing.
Augmented reality
Make life more fun with augmented reality apps like the Wikitude World Browser to learn about your surroundings in real-time.