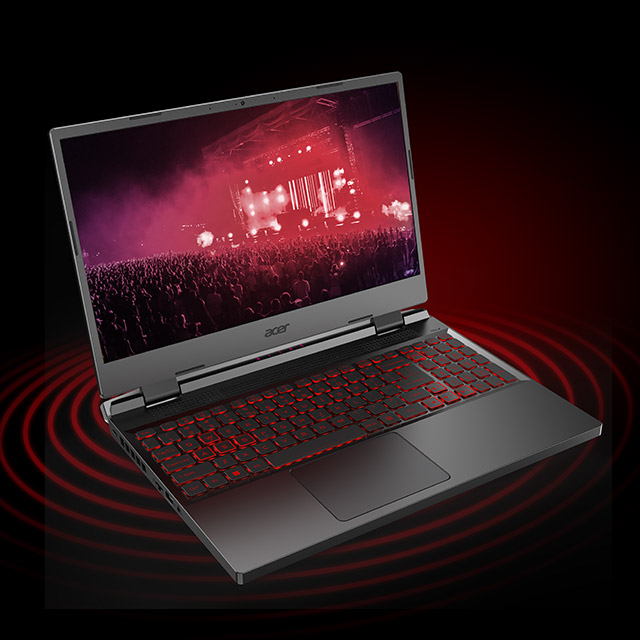 Best gaming laptop price in Pakistan
admin, 2 years ago
11 min

read
509
Gamers view gaming laptops as more powerful than desktop computers and portable, which is factually admirable. When comparing the latest laptops with older ones, you will not enjoy playing on them as they do not require much glare. These newest gaming laptops combine technology and elegance, and they are incredibly sleek and slim. A powerful desktop GPU and an extended battery life are essential for sustained usage. It is now time to consider quality and value. Every client always prefers quality at a reasonable price. Today, gamers have many brands to select from, including MSI, Asus, Lenovo, HP, Acer, Dell, and Razer.
Mega.pk  offers a large selection of play notebooks and laptops that are distinctive and light. All those original branded options are available, while there are no challengers in terms of costs. We offer original branded gaming laptops for sale in Pakistan at a reasonable price. Our choices are based on the needs of Pakistani gamers, and we provide a one-stop solution for you. To make things easier for you, we focus on the most recent gaming notebooks that we have added to our inventory, which are in demand. There are some great features of gaming laptops that may not be as prevalent as features of mainstream PCs, but the value they add to their particular area is worth mentioning. Gamestation has high-quality designs with excellent casing rates, which allow you to play all recordings and diversions without interruptions.
Mega.pk conveys to you a portion of the best gaming workstations in the market while legitimizing precisely why they are alluded to as the best one. Not long ago, brands like Lenovo, Dell, and HP have fabricated various gaming laptops, which have been included in the foolproof arrangement, apportioned particularly to gaming specialty.
Best gaming laptop price in Pakistan
Mega.pk offers Gaming laptops in Pakistan with their best features and specifications. Laptops dominate our daily lives. It is not just about playing games but also using them for work. The gaming laptop market is growing day by day. Manufacturers are trying to make highly cheap processors with high-quality components. To remain competitive in the market, these companies are also updating their products with the advancement of technology. With these upgrades, you can have a thrilling experience at your convenience. The gaming laptop prices in Pakistan are different. If you buy a laptop within a limited budget in Pakistan, you can expect to spend between PKR 60,000Rs and 250,000Rs. However, if you want to buy a gaming laptop, it will cost you between PKR 100,000Rs and above.
Best Gaming Laptop Price
HP Omen 17                                   PKR 284,999
HP Pavilion 15                                PKR 161,000
Dell XPS 15                                      PKR 359,999
Lenovo Ideapad L340                  PKR 184,999
Acer Nitro 5                                     PKR 155,000
MSI Katana GF66                           PKR 255,000
Razer Blade 15                                PKR 756,999
HP Omen 17
HP Omen 17 is the ideal gaming laptop for people who want high performance and a large screen. Featuring a backlit keyboard, a smooth touchpad surface, and a metal effect, the Omen 17 offers an excellent, elegant, and winning design. Thanks to its exceptional battery life, this gaming monster can carry on gaming plans all day, and two words cannot express how much fun it provides to gamers.
Hp Omen 17, a compelling gaming laptop, features a 17.3-inch display that supports a 144 Hz refresh rate and a powerful Nvidia GeForce RTX 2060, 2070, or 2080 graphics card. Moreover, the display features a G-Sync method for reducing screen tearing and smooths out the FPS at a lower frame rate, making it more suitable for gaming. An Intel Core i7 processor with a state-of-the-art design ensures a truly engaging gaming experience with this powerful computer. A gaming laptop with a huge screen, the HP Omen 17 is surprisingly portable. These are the basic specifications of the HP Omen 17 that make it stand out from the rest:
CPU: Intel Core i7-9750H (2.6GHz)
Screen: 17.3 inches, 144 Hz, IPS+G-Sync
GPU: NVIDIA GeForce RTX 2070 (8GB)
RAM: 16GB DDR4
Storage: 512 GB SSD, 1 TB HDD
Battery: Up to 6 hours
HP Pavilion 15
You can get an entry-level gaming laptop for PUBG or any other game for that matter with the HP Pavilion Gaming laptop. The HP Pavilion 15 laptop features a Precision Touchpad for easy work on the go, while its long battery life lets you keep it ongoing. Powering the system is an Intel Core i5 processor with a speed of 2.3GHz, which is a minimal figure to begin with.
CPU: 2.3GHz Intel Core i5-8300H
Screen: 15.6-inch FHD IPS (1920 x 1080)
GPU: 3GB NVIDIA GTX 1050
Storage: 1TB HDD
RAM: 8GB
Battery: Up to 7 hours
Dell XPS 15
It is one of Dell's most powerful laptops, sporting one of the most powerful processors on the market, the Intel Core i9-8950HK. The processor can run as fast as 4.7GHz. The Dell XPS 15 9570 does not only have enough memory to meet the PUBG RAM requirements, but it has more than enough. The Dell XPS 15 9570 comes with 32GB DDR4 RAM. The laptop would have no problem handling video recording software even if you played a game while running it. It would be a pleasure to play PUBG or any other game on the Dell XPS 15 9570 with such a gorgeous display. It has a 15.6-inch 4K touchscreen display with 3840 x 2160 pixels resolution.
The NVIDIA GeForce GTX 1050 Ti comes with 4GB of VRAM to provide an excellent graphics experience. As a result, the anti-reflective surface of the gaming surface makes it easier to play in challenging environments. It also supports touch input.
Screen: 15.6-inches 4K UHD (3840 x 2160)
CPU: 2GHz Intel Core i9-8950HK
GPU: 4GB NVIDIA GeForce GTX 1050 Ti
Storage: 1TB SSD
RAM: 32GB
Battery: Up to 6 hours
Lenovo Ideapad L340
A budget-friendly Lenovo Ideapad L340 has become a popular choice for many people, including PUBG players. Unlike a high-end model, the laptop features an Intel Core i5 processor, clocked at 2.4GHz. The laptop boasts a thrilling combination when it comes to memory and storage. It comes with 512GB of SSD storage. The good news is that you will have no trouble finding a place to store your files. With a resolution of 1920×1080, the Lenovo Ideapad L340 comes with a 15.6-inch Full HD display. The display has a good amount of bezels, which we found quite pleasing. With the system's modes, you can adjust the brightness and power of the screen.
Screen: 15.6-inch FHD IPS (1920 x 1080)
GPU: 4GB NVIDIA GeForce GTX 1650
CPU: 2.4GHz Intel Core i5-9300H
Storage: 512GB SSD
RAM: 8GB
Battery: Up to 8 hours
Acer Nitro 5


With the powerful Nitro 5, you'll experience a whole new level of gaming. It has an understated, solid design that houses an IPS HD screen and a no-compromise lineup of impressive features that improve gaming in every aspect.
Enjoy sharp, detailed visuals, playing games on a 17.3 or 15.6-inch FHD IPS display. The 144Hz1 refresh rate and 3ms response time will ensure a smooth, blur-free gaming experience. The screen-to-body ratio has been boosted to 80% thanks to thin 7.02mm bezels, 300 nits panel produces vivid colors. Acer CoolBoost technology and an exhaust port design allow you to chill out when heavy use is required. CoolBoost increases fan speed by 10% and CPU/GPU cooling by 9% compared to auto mode. The NitroSense system monitors the temperature, fan speeds, and other system data in real-time.
CPU: 2.6/4.5GHz Intel Core i7 9th Gen
Screen: 15.6″ Display Size (1920×1080)
GPU: Nvidia GTX1660Ti 6GB Graphics
Storage: 1TB HDD,DOS
RAM: 8GB
Battery: Up to 7 hours
MSI Katana GF66
The MSI Katana GF66 is an excellent choice for a discrete gaming laptop because it comes with a plain plastic black lid adorned with an engraved MSI logo. The bottom of the cover arcs downwards and blends nicely with the hinge. The 15.6-inch, 1920 x 1080 display of the MSI Katana GF66 looks flat and has enough brightness to highlight anything on the screen. It has a 144Hz refresh rate to save the viewing experience. The MSI Katana GF66 comes with a good variety of ports, but the Mini DisplayPort would have been pleasant on board.
Screen: 15.6-inches, (1920 x 1080), 144Hz
CPU: Intel Core i7-11800H
GPU: Nvidia GeForce RTX 3060
Storage: 1TB SSD
RAM: 16GB
Battery: Up to 3 hour
Razer Blade 15
Razer company makes some of the best gaming laptops out there. There is no smaller gaming laptop than the Razer Blade 15. With anti-ghosting keyboards and Chrome backlights, Razer Blade has been one of the best gaming laptops for years. The Dolby Digital Plus Home Theater edition on this laptop has a killer display resolution. Razer Blade is a good option for those who want a powerful, slim device in a reasonable price range.
Screen: 15.6-inches FHD
IPS (1920 x 1080)
CPU: 2.2GHz Intel Core i7-8750H
GPU: 6GB NVIDIA GTX 1060 Max-Q
Storage: 128GB SSD + 1TB HDD
RAM: 16GB
Battery: Up to 6 hours
Related posts
Subscribe for newsletter
* You will receive the latest news and updates on your favorite celebrities!
Huawei Tablet Price In Pakistan
When purchasing a Huawei tablet, you should know what you are looking for. The best Huawei tablet should meet your…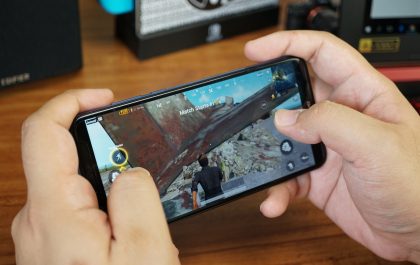 Gaming mobile price in Pakistan
Since the Nokia 3310 was first booted up, almost all have played Snake games for countless hours. Now, gaming has…