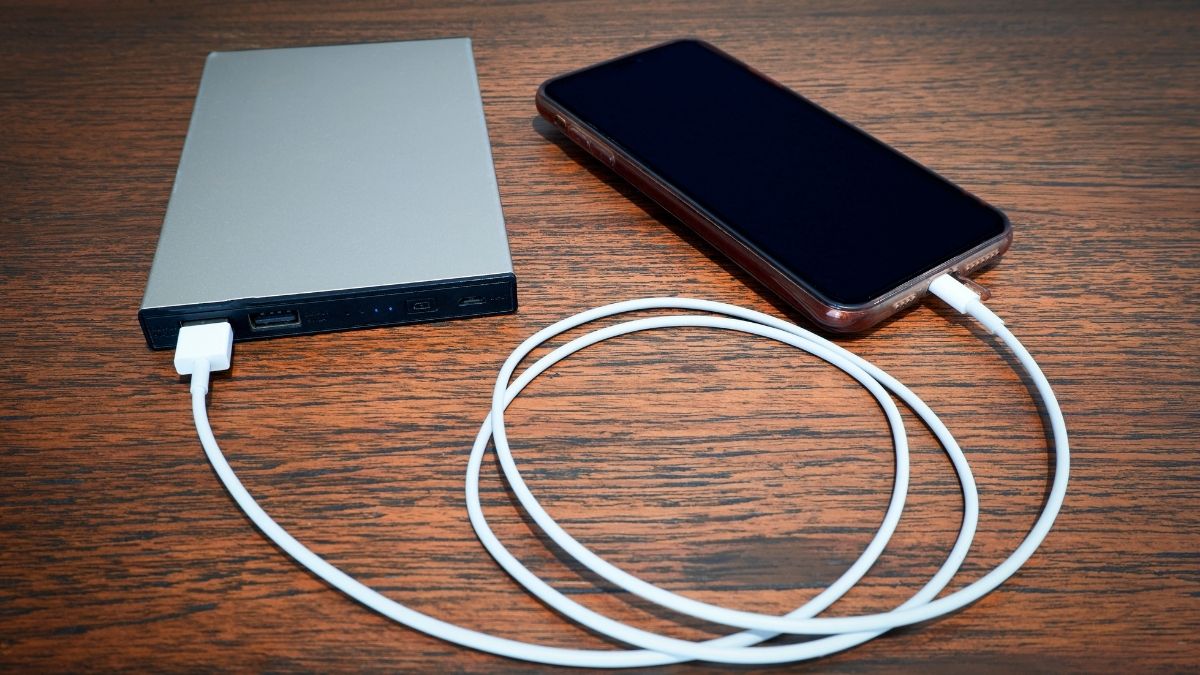 Best power bank in Pakistan
admin, 2 years ago
5 min

read
613
Smartphones, tablets, and other high-tech devices have become integral parts of our daily lives. Probably the most frustrating thing that occurs to cellphone users is when their smartphones run out of battery while driving or while traveling. Most smartphone users turn down the brightness of their devices so that they can use them until they find a power outlet. You should consider purchasing imported power banks for your smartphone if you are familiar with this scenario. You can purchase imported power banks on Mega.pk that will remove you from this problem. Power banks are actually portable chargers, and they can be used to charge smartphones, USB-compatible devices, and other electronic devices wherever electricity is available.
The efficiency of a power bank to charge a smartphone is determined by its capacity, which is measured in milliampere-hours. If the capacity of an imported power bank is larger, the maximum number of charges can be made by the imported charger. For example, iPhone 7's batteries contain 1960mAh, which can be charged 3 to 4 times by 10,000mAh imported power banks. Mega.pk offers the best-imported power bank for sale at reasonable prices on this best online shopping site in Pakistan. We have presented this article as a simplified guide to buying the best power banks for those looking for the best power bank. Here is a list of some efficient power banks.
Aukey Power Bank 20,000mAh
Zendure A8 QC Pro Portable Charger
AmazonBasics Portable Charger 10,000 mAh
Lumsing Power Bank 15000mAh
Anker PowerCore 5000 Portable Charger
RAVPower Portable Charger 20,100mAh
CHJGD Ultra-Compact Power Bank 10000mAh
Poweradd Slim Portable Charger 5000mAh
Iceworks Portable Charger 3000mAh
EasyAcc Power Bank 15000mAh
Aukey Power Bank 20,000mAh
Aukey's power bank provides a remarkable capacity of 20,000mAh that can readily charge your smartphone, such as the Apple iPhone 7. It is compatible with most high-tech gadgets and smartphones. Aukey Imported Power Bank offers two USB ports capable of providing 2.4A of power at a time so that You can charge multiple mobile devices simultaneously. You can also use a lightning cable to recharge the Aukey portable charger. By displaying a variety of colors, the built-in flashlight indicates the status of the charging device.
Zendure A8 QC Pro Portable Charger
The Zendure Power Bank, with the largest battery capacity, is the most costly model. This power bank has a modern design that automatically detects the connected device and adjusts the output accordingly to provide the fastest charging time possible. As soon as your phone's battery is fully charged, Power Bank detects it and automatically turns it off. You can charge four smartphone devices simultaneously using this Power Bank since it includes four USB ports. It can charge most mobile phones such as iPhones, HTC and Samsung Galaxy.
Amazon Basics Portable Charger 10,000 mAh
With the two USB ports on this Amazon Basics imported power bank, you can simultaneously charge two smartphones or high technology USB-compatible devices. This imported power bank charger comes in different capacities, including 5,600mAh and 16,100mAh. The LED lights on the charger show the charging capacity left in the power bank.
Lumsing Power Bank 15000mAh
Luxing Power Bank is a versatile and portable charger. The charger offers three ports, including a USB-C port, a quick charge port and a smart charging port which adjusts the output based on the connected device. Its large 15,000mAh capacity makes it ideally suited for almost every smartphone on the market. It features a sleek design, making it classy and portable enough to be carried in your coat pocket.
Anker PowerCore 5000 Portable Charger
Anker is the most reliable company for portable chargers. Having a cylindrical design, it fits easily into a trouser pocket. It has a capacity of 5000mAh, which is impressive for a power bank of this size. Don't be fooled by the size of this small portable charger because it will charge your Samsung Galaxy S8 as well. Although this power bank does not support Qualcomm quick charge, it is still capable of fast charging. It is available in red and black.
RAVPower Portable Charger 20,100mAh
This Imported RAV Power Power Bank is ideal for those who wish to own a powerful power bank with high capacity without paying for extra features. There is a capacity of 20,100mAh, which provides fast charging for smartphones such as Samsung Galaxy, iPhone, as well as HTC. It is compatible with quick charge and USB-C
CHJGD Ultra-Compact Power Bank 10000mAh
The Imported Power Bank is known for its edgy and distinctive design, ranging from Ferrari to mosaic, while the quality remains the same. Its most intriguing features are its lightweight, automatic adaptation of output according to the connected smartphone device, and LEDs that indicate the battery level. One of the most popular brands of Power Bank offers you the world's smallest portable charger with a capacity of 10,000mAh.
Power add Slim Portable Charger 5000mAh
An imported Power Add Slim power bank is a tiny portable charging device with great value that can fully charge most smartphones. Despite its smaller size and lightweight, it has a 5,000mAh capacity and four LEDs that serve as battery indicators. Featuring an auto-adaptive output with the assurance of speedy charging, this imported power bank possesses quality and reliability. It is available in a variety of colors.
Iceworks Portable Charger 3000mAh
This power bank is popular in terms of design due to its slim and wide appearance, making it convenient to carry in your pocket. The Imported Power Bank is ideal for the iPhone since it comes with a cable and two lightning connectors that can directly be used with the phone. It is capable of charging 2000mAh smartphones fully.
EasyAcc Power Bank 15000mAh
The EasyACC Imported Power Bank is a heftier charger, equipped with 15,000mAh of power, which is sufficient to charge an iPad. In addition to its three USB ports also include a smart feature that automatically adjusts output and automatically shuts down to conserve power. The Imported EasyAcc Power Bank can simultaneously charge up to three smartphones.
Related posts
Subscribe for newsletter
* You will receive the latest news and updates on your favorite celebrities!
Huawei Tablet Price In Pakistan
When purchasing a Huawei tablet, you should know what you are looking for. The best Huawei tablet should meet your…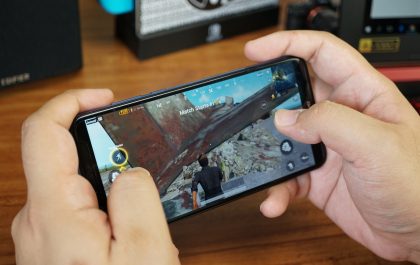 Gaming mobile price in Pakistan
Since the Nokia 3310 was first booted up, almost all have played Snake games for countless hours. Now, gaming has…