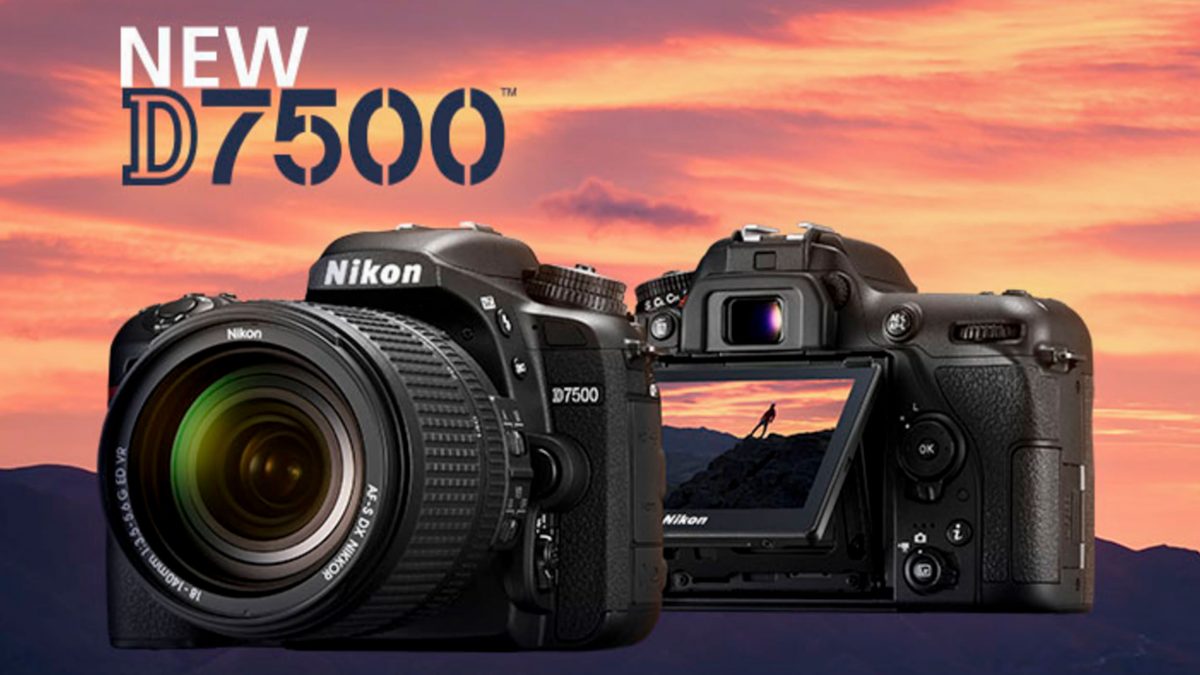 Best DSLR Camera
admin, 2 years ago
5 min

read
401
DSLRs have comparable image quality and resolution to mirrorless cameras and great value. Many of the best DSLR cameras have endured over the years. Despite the success of mirrorless cameras, the classic DSLR design continues to offer plenty of advantages, including a robust build, value for money, and a choice of lenses that mirrorless cameras cannot match. DSLRs are an excellent choice; they are popular with enthusiasts and ideal workhorses for professionals.
Here at Mega.pk, we have assembled a list of the best DSLR cameras for you to peruse. Throughout our line of cameras, you will find beginner-friendly cameras that are easy to use and perfect models for professionals.
Nikon D3500
Nikon DSLR is right for beginners. It is straightforward, affordable, and makes top-quality pictures. It was launched in 2018 and is still one of the most popular camera newcomers to photography. It is our personal favorite among Nikon cameras and one of the best for beginners. It offers a handy Guide shooting mode that represents a tutorial by way of the LCD that teaches the user how to use the camera. Even with the 18-55mm kit lens, the D3500 offers perfect images due to its 24-megapixel sensor. Even though the rear screen is fixed, it is limited to Full HD resolution and not 4K, but it is inexpensive, lightweight, easy to use, and small, which makes it attractive to a beginner. The camera may not have all the features of mirrorless cameras, but the sheer amount of features may be intimidating if you are starting. At this price, there is nothing better on the market.
Specifications:
Type: DSLR
Sensor: APS-C
Megapixels: 24.2MP
Lens mount: Nikon F (DX)
Screen: 3in, 921,000 dots
Max burst speed: 5fps
Max video resolution: 1080p (Full HD)
User level: Beginner
Canon EOS Rebel SL3 / EOS 250D
This Canon EOS Rebel DSLR is packed with features and even captures 4K video despite its small size. There are indeed some Canon cameras that are less expensive than the EOS Rebel SL3, but they lack both features and build quality. Getting features such as a vari-angle touchscreen, a 24.3-megapixel sensor with Dual Pixel CMOS AF Technology, which facilitates fast autofocus in live mode, and guided screen options that will assist you in learning how to use the camera are not necessarily costly additions. In addition to 4K video, this camera might be a better choice for filmmaking if you're interested in taking up the hobby.
Specifications:
Type: DSLR
Sensor: APS-C
Megapixels: 24.2M
PLens mount: Canon EF-S
Screen: 3in vari-angle touchscreen, 1,040,000 dots
Max burst speed: 5fps
Max video resolution: 4K
User level: Beginner
Canon EOS 90D
A major upgrade from the Rebel SLR, the EOS 90D offers enthusiasts a fully-featured DSLR with 32.55 megapixels. There are few cameras in this category that can match the specifications of this Canon camera, and it may even leave a few professional photographers and videographers envious. The EOS 90D is packed with 32.5 million pixels – the highest yet for an APS-C camera – though the chances of seeing immediate and apparent benefits are low. Consider the continuous shooting capability of this camera and its uncropped 4K video capabilities instead – a product at the consumer level that (finally) does not reduce the angle of view to accommodate 4K video. However, although the extra megapixels compromise the EOS 90D's high ISO/low light performance, it offers many possibilities and options for enthusiasts who want to explore every aspect of photography. Furthermore, thanks to its flip-out screen and Dual Pixel CMOS AF, it is as easy to use as a mirrorless camera in live view mode.
Specifications:
Type: DSLR
Sensor: APS-C
Megapixels: 32.5MP
Lens mount: Canon EF-S
Screen: 3in vari-angle touchscreen, 1,040,000 dots
Viewfinder: Pentaprism
Max burst speed: 10fps
Max video resolution: 4K UHD
User level: Enthusiast
Nikon D7500
Nikon's robust and sturdy DSLR can also produce a 4K video. It's a tremendous mid-range DSLR that's versatile too. Even though the Nikon D7500 was released four years ago, we believe the DSLR is still one of the best DSLRs for enthusiasts today. Despite the lack of resolution, it is a decent all-rounder and a viable alternative to the Canon EOS 90D. You can continuously shoot at eight frames per second. However, it lacks the good continuous burst speed of the Canon EOS 90D. This device has a 51-point autofocus system and can record video in 4K. There is no fully-articulated rear screen, and the AF in live view mode is slower than the one on the EOS 90D. However, if you mostly use the viewfinder, these shortcomings won't be a problem. Sports photographers may also be interested in the Nikon D500, but this is a much more expensive camera becoming harder to find.
Specifications:
Type: DSLR
Sensor: APS-C
Megapixels: 20.9MP
Lens mount: Nikon DX
Screen: 3.2in tilting
touchscreen, 922,000 dots
Viewfinder: Pentaprism
Max burst speed: 8fps
Max video resolution: 4K
User level: Enthusiast
Pentax K-70
Despite its flip-out screen, in-body stabilization, and weather resistance, the Pentax K-70 is built to a semi-pro standard. The K-70 is perhaps the best all-around Pentax camera enthusiast photographers can buy with some intelligent features right now. In the past, it was sold at a much higher price, but now it is offered at a great discount, enabling a substantial saving. With the K-70, you have the option to shoot live view with contrast detection or phase detection AF when using the in-body image stabilization system. Despite having a 24 MP resolution, the K-70 is still competitive today, and the flip-out vari-angle screen does make it feel very modern. Unfortunately, it does not feature a 4K video. The battery life of 480 shots is sufficient for a DSLR. Pentax, however, still offers a wide range of lenses to choose from, so while it's no longer the household name it once was, it remains an integral part of the DSLR market.
Specifications:
Type: DSLR
Sensor: APS
Megapixels: 24.2 MP
Screen: 3-inch tilting
LCD, 921,000 dots
Viewfinder: Optical
Max burst speed: 6fps
Max video resolution:
Full HD 1080p
User level: Enthusiast
Previous
Best DSLR Camera
Related posts
Subscribe for newsletter
* You will receive the latest news and updates on your favorite celebrities!
Huawei Tablet Price In Pakistan
When purchasing a Huawei tablet, you should know what you are looking for. The best Huawei tablet should meet your…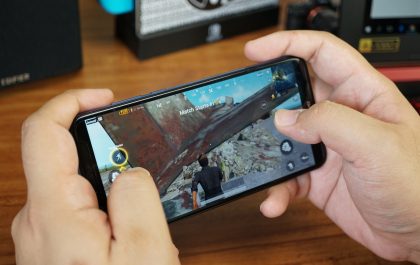 Gaming mobile price in Pakistan
Since the Nokia 3310 was first booted up, almost all have played Snake games for countless hours. Now, gaming has…