Remote Play

Remote Play on the PS4™ system fully unlocks the PlayStation®Vita system's potential, making it the ultimate companion device. With the PS Vita system, gamers will be able to play a range of PS4™ titles on the beautiful 5-inch display over Wi-Fi access points in a local area network.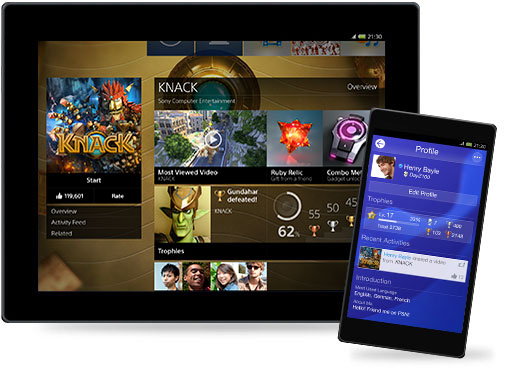 PlayStation App

The "PlayStation® App" will enable iPhone, iPad, and Android™ based smartphones and tablets to become second screens for the PS4™ system. Once installed on these devices, players can view in game items, purchase PS4™ games and download them directly to the console at home, or remotely watch the gameplay of other gamers playing on their devices.
DUALSHOCK 4
Complete Control

The DUALSHOCK®4 wireless controller features familiar controls while incorporating new ways to interact with games and other players. Improved dual analog sticks and trigger buttons offer an even greater sense of control, while the capacitive touch pad opens up endless potential for new gameplay possibilities. Experience the evolution of play with the DUALSHOCK®4 wireless controller.