Call or WhatsApp:

+92

3-111-

MEGAPK

(634-275)
Home
»
Battries
»
Dell Battries
»
Dell Inspiron 1525, 1545 - Laptop Battery Price in Pakistan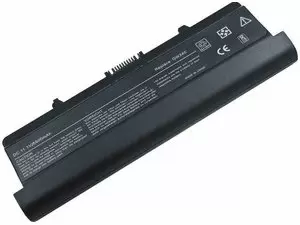 Dell Inspiron 1525, 1545 - Laptop Battery
by
Dell
Looking for more battery power? Get additional extra power over a standard battery with this long life battery. This highest quality brand new replacement battery lets you work seamlessly when you are on the move or during a power outrage common in Pakistan. It provides uninterrupted and consistently reliable performance you need to get the most out of your system.
Buy Now

OR

Call us: +92 311 163 4275
This product has been deactivated.
Item Condition: New
SKU: 5361, Shipping Info: 24 - 48 Hours
Stock Info: Available
Specifications for Dell Inspiron 1525, 1545 - Laptop Battery
General Specs
Warranty
=$warranty?>